March was an extra special month for Chainlink Today, because we celebrated one year as the go-to community news source, sharing stories from Chainlink ecosystem teams that are building web3 from the ground up. When we launched on March 17, 2021, the Chainlink Network secured over $15 billion in smart contract value. By the end of 2021, that number reached over $75 billion and the Chainlink ecosystem surpassed 1,000 integrations.
During our first year, Chainlink Today published over 100 interviews with trailblazing teams using Chainlink oracles to advance industries like decentralized finance (DeFi), decentralized insurance, NFTs and blockchain-based gaming. In total, we shared over 250 articles with our now more than 14,500 Twitter followers, who retweeted us nearly 20,000 times.
Some of our most viral articles feature complex thought leadership from industry pioneers like former Coinbase CTO and Chainlink Labs strategic advisor, Balaji Srinivasan. Among our contributors are prominent Chainlink community member ChainLinkGod, Chainlink Network data provider Rishi Singh, and Chainlink Community Advocate Eric Jaurena. Check out our anniversary post to read more of the year's highlights.
In other March news, Chainlink Labs announced two key executive hires – former Diem CTO Dr. Dahlia Malkhi and former LinkedIn VP Mike Derezin. Malkhi and Derezin joined other recent high-profile additions to Chainlink Labs, including former Google CEO Eric Schmidt and Diem co-creator Christian Catalini.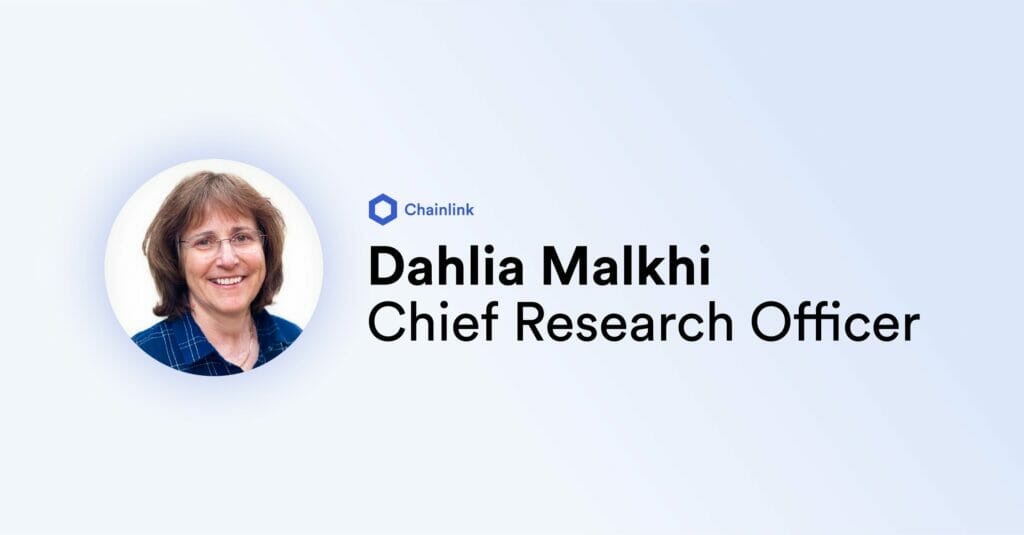 Derezin, who helped scale market-leading businesses Learning Solutions and Sales Solutions during more than a decade at LinkedIn, is now Chief Operating Officer at Chainlink Labs. Malkhi, who was CTO of Diem and lead researcher at Novi, is now Chief Research Officer at Chainlink Labs, helping to develop vital web3 infrastructure like Chainlink's Cross-Chain Interoperability Protocol (CCIP), which is slated for release this year.
Malkhi said Chainlink Labs is "the undisputed leader" in building trust-minimized blockchain services. "I was drawn in by the existing team of experienced researchers at Chainlink Labs and the team's laser focus on the critical technologies needed to advance Web3 and create more secure, transparent, and truth-based infrastructure for all," she said.
The Chainlink ecosystem grew by 76 new integrations in March, including Metalink, a social app for NFT communities that integrated Chainlink VRF for its top-tier NFT giveaways; all-in-one DeFi platform Coin98, which launched a Chainlink Price Feed to expand the functionality of its governance token; Inveniam.io, which launched a Chainlink node to deliver its proprietary private asset data on-chain; and DeFi protocol Teneo, which integrated Chainlink Keepers to automate rewards distribution.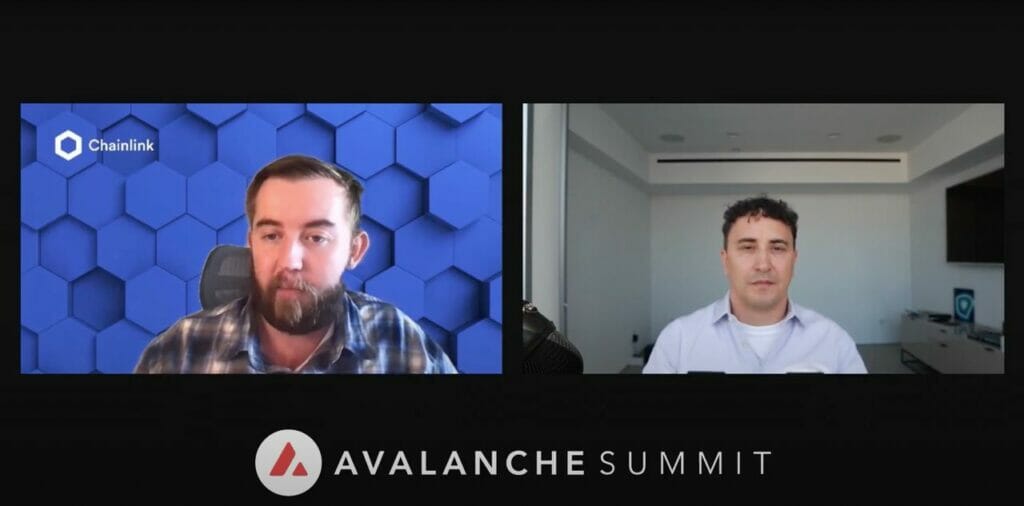 Chainlink co-founder Sergey Nazarov made several important appearances this month. At the South by Southwest (SXSW) film festival, Nazarov virtually joined Real Vision host Ash Bennington to spotlight how Chainlink oracles are turning the dream of web3 into reality. During Avalanche Summit, Nazarov and Ava Labs founder Emin Gün Sirer examined how Chainlink oracles and Avalanche's high-performance blockchain enable the future of web3 through three compelling use cases.
Beyond providing crucial web3 infrastructure, Chainlink Labs is fostering talented teams that are using these services to build world-changing applications. In March, Chainlink Labs launched Startup with Chainlink to provide essential resources to promising early-stage web3 startups. Chainlink Labs' Lauren Halstead told Chainlink Today that "the sky's the limit" to what Startup with Chainlink can help developers build.
"Whatever gets someone excited, we'd love to see how they can creatively contribute to the space," she said. "It's always very exciting to see how new tools help developers build innovative projects that bridge web2 and web3."
Learn more about Startup with Chainlink and apply here.
Check out the entire Chainlink ecosystem in one place.