In June, Chainlink announced an impressive 52 new integrations. In July, the Chainlink ecosystem saw record-smashing growth with 62 new integrations across DeFi, gaming, insurance, e-commerce and NFTs.
Here are some highlights from an event-filled month:
Baltimore Orioles first baseman and cancer survivor Trey Mancini teamed up with UREEQA and released his inaugural NFT collection to fund early detection of colon cancer through The Trey Mancini Foundation. UREEQA integrated Chainlink VRF to securely and fairly distribute bonus rewards like Mancini's autographed memorabilia to select NFTs.
Mancini, who survived stage 3 colon cancer at the age of 28, told Chainlink Today that the fight against the third-leading cause of cancer-related deaths in the United States is just one of many charitable causes Chainlink-powered NFTs might support in the near future.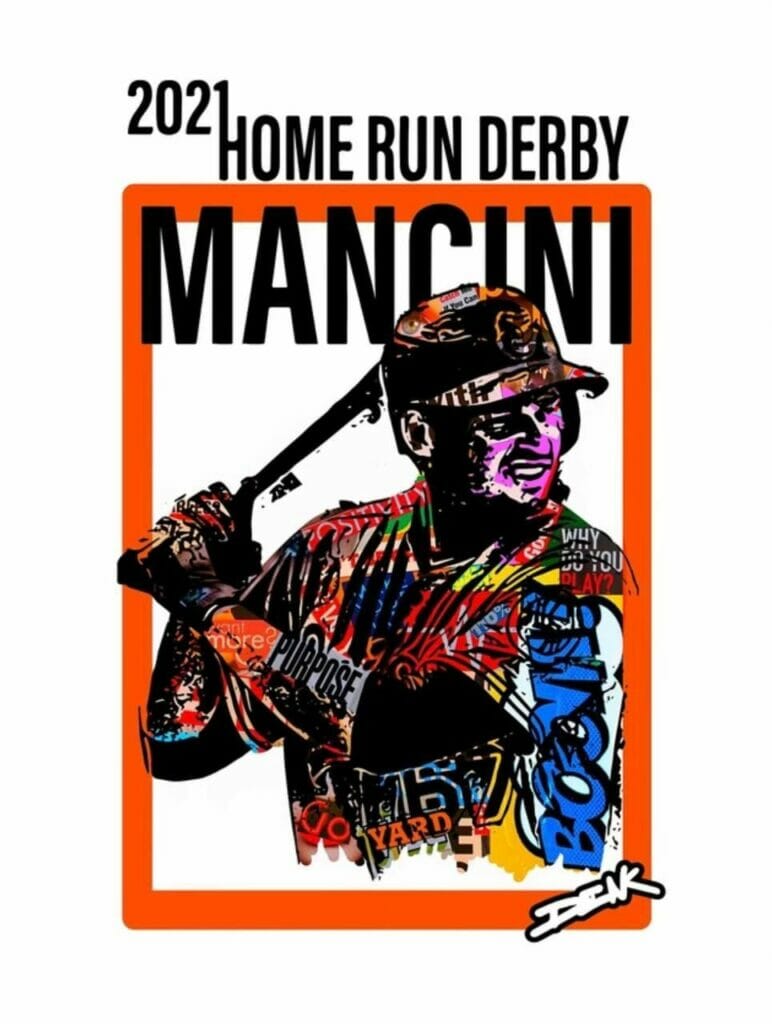 "I hope more athletes and celebrities take advantage of the fact that the NFT space can pave the way for their fans to gain something special while helping raise money for good causes in the process," he said.
In other NFT news, leading crypto cashback platform StormX integrated Chainlink's industry-standard Price Feeds to power its first NFT, which commemorates the "Sup son?" shrug emoji popularized by former professional StarCraft II player Ryoo "SeleCT" Kyung Hyun.
StormX's CEO, Simon Yu, and Select both said the project exemplifies how valuable it is for creators to be able to authenticate their original contributions to global internet culture on blockchain.
As the Chainlink network continues to lay the groundwork for DeFi, leading lending platform Alpaca Finance integrated Chainlink Price Feeds to increase the security of its growing $1.2 billion dollar TVL. Alpaca's CMO, known as Samsara Notallama, told Chainlink Today that Chainlink's easily-integrated, blockchain-agnostic Price Feeds are key to the platform's "near-impenetrable security framework" as well as its plans to scale.
"If you're a DeFi builder, integrating Chainlink is like installing internet in your office. It just makes everything else work," he said.
"If you're a DeFi builder, integrating Chainlink is like installing internet in your office. It just makes everything else work."
August is off to a strong start with SmartCon #1 taking off on August 5th. The three-day event will feature over 200 world-changing panelists, including Axie Infinity's Aleksander Leonard Larsen, Aave's Stani Kulechov, Synthetix's Kain Warwick and Arbol's Sid Jha, whose panel discussion will highlight the critical role Chainlink oracles play in developing groundbreaking strategies for fighting climate change.
The global Chainlink community has organized over 27 SmartCon watch parties in cities around the world like Phoenix, Arizona and Vienna, Austria, whose Chainlink Community Advocate Lukas Leys summed up why SmartCon is "the place to experience the best side of the blockchain community."
"The Chainlink community is very open, friendly and spread all over the world," he said. "You meet a lot of interesting people who all share the same vision. All of us will come together to the largest event of the year and make it special."
To learn more, read about what's happening in the Chainlink ecosystem, catch up on the latest Chainlink news, learn about the growing array of Chainlink's decentralized services, and visit the Smart Contract Summit website.
View the entire Chainlink ecosystem: