Chainlink ended what was arguably web3's wildest year on a high note with the beta launch of Staking v0.1, the initial phase of Chainlink's Staking Roadmap. Staking allows members of the Chainlink ecosystem to boost the network's cryptoeconomic security by committing tokens in smart contracts to back certain performance guarantees of Chainlink's oracle services.
Demand was so high that the initial community pool filled within three hours of v0.1's general access launch.
Staking is a key component of Chainlink Economics 2.0, a new framework for continuing to securely scale web3's leading oracle network as its total Transaction Value Enabled (TVE) approaches $7 trillion. 
Within days of v0.1's launch, T-Systems MMS, an international service provider for information technologies and digital transformation that became a Chainlink node operator in 2020, announced its participation in staking v0.1.
In an official statement, Head of Blockchain Solutions Center at T-Systems MMS, Dirk Röder, said, "By participating in Chainlink Staking as a node operator, T-Systems MMS can further support the security of Chainlink oracle services while providing secure infrastructure for the growing smart contract economy."
Another pillar of Economics 2.0, Chainlink BUILD, enhances the Chainlink Network's cryptoeconomic security by developing promising early-stage startups in the Chainlink ecosystem. December additions to the BUILD program include RoboVault, which is focused on developing advanced automated yield strategies, and Nuon Protocol, which aims to accelerate the adoption of its innovative flatcoin.
Chainlink also announced the launch of its NFT Floor Price Feeds in collaboration with Coinbase Cloud. Projects including BendDAO, Taker Protocol, ParaSpace, and Cryptex Finance were among the first to integrate Chainlink's NFT Floor Price Feeds on Ethereum mainnet in order to unlock new hybrid NFT-DeFi use cases that expand web3's reach.
The Chainlink ecosystem added 62 new projects in December, including VenturePunk's Santa.fm, which integrated Chainlink VRF to power the first NFT Christmas gift exchange of its kind. The Chainlink Network also expanded its data providers with the addition of Everest's identity data, which can be used to support a wide range of identity-based web3 use cases that involve compliance, voting, resource distribution, and access control.
As the crypto community continues to regroup after November's FTX fallout, there is growing interest in Chainlink's Proof of Reserve (PoR) as a tool to prevent similar solvency problems in both the crypto and traditional financial markets. In December, Chainlink co-founder Sergey Nazarov appeared on Real Vision to discuss how the concept behind PoR could be expanded to create cryptographic truth about a more diverse set of counterparty risks in the future.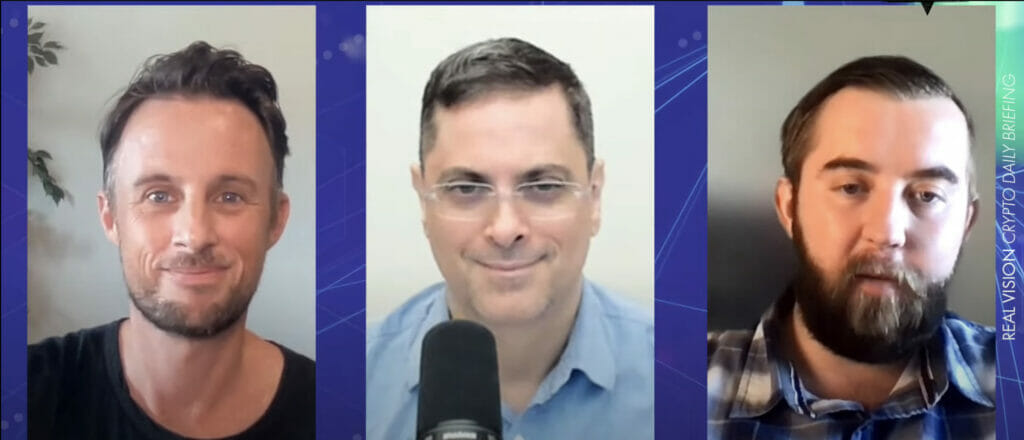 "There's a whole world of 'proof of x' that provides very similar value to Proof of Reserve that people simply haven't woken up to yet, because there hasn't been an event that makes them worried about managing the risk," Nazarov explained.
In South Korea, the Chainlink community gathered at an event organized by Chainlink Labs and Seoul National University's blockchain research group, Decipher, to learn more about use cases for PoR during a series of panel discussions featuring speakers from web3 VC Hashed, data platform Xangle, and blockchain security platform Certik.
Chainlink South Korea Community Manager Nicky Kang told Chainlink Today that the event, which was open to the general public as well as Seoul University students and professors, created a much-needed forum for the South Korean crypto community to discuss how Chainlink's decentralized infrastructure brings essential transparency to the blockchain space.
"After the bankruptcy of FTX, the community got curious about Proof of Reserve and why we need it in the future," Kang said.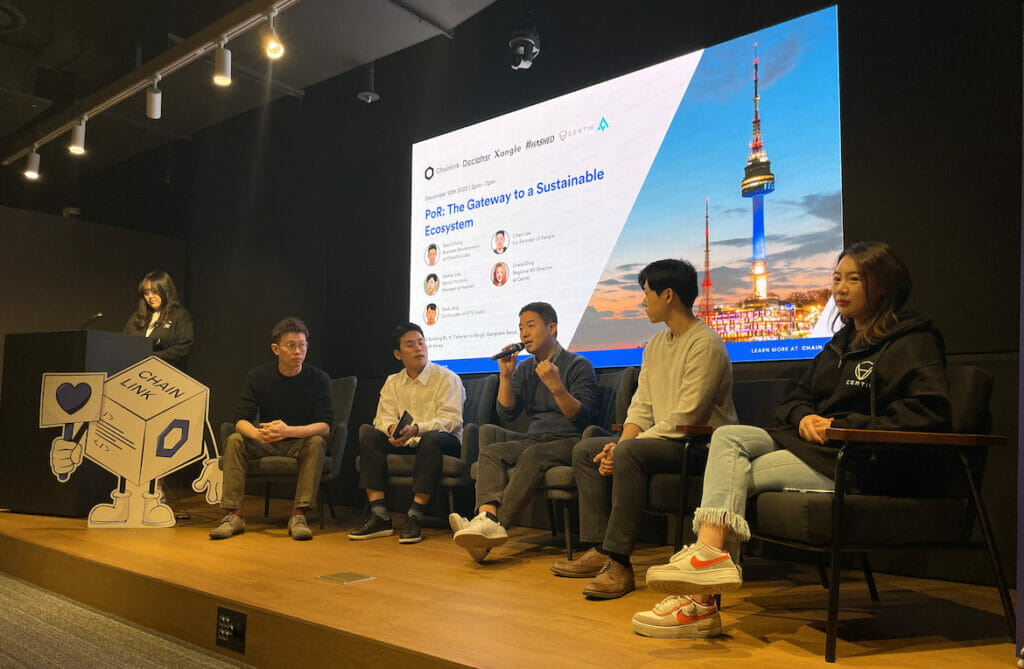 During a forward-looking conversation with Nasdaq TradeTalks' Jill Malandrino, Sergey Nazarov said Chainlink's oracle technology is powering innovative use cases in emerging industries like DeFi while helping to fix age-old issues in the traditional financial markets. In particular, he believes PoR is poised to create a new minimum standard for transparency.
"I think what we're going to see is more and more innovative use cases in DeFi, insurance, and gaming, and that's going to push the limits of what blockchains can do," he said.
"But then there's a few very fundamental things [blockchains] do, namely around transparency and risk management, and I think those will start getting integrated more and more in the traditional financial system. And those integrations will get accelerated if there are any issues in the traditional financial system which blockchains are uniquely able to solve."
Learn more about Chainlink BUILD and apply here.
View the entire Chainlink ecosystem in one place.