While the recent FTX collapse continues to shake the global crypto community, Chainlink co-founder Sergey Nazarov has been speaking out about how​​ Chainlink Proof of Reserve (PoR) can be used to prevent similar crises in the crypto industry as well as traditional finance.
In a recent interview with Jill Malandrino, Nazarov presented PoR, which allows entities like exchanges to provide on-chain audits in real time, as a solution to risks that are a "very fundamental problem to all financial markets." As such, he predicted PoR will become the new minimum standard for all financial institutions.
Around the world, Chainlink community members are excited to explore the full scope of PoR.
Last Saturday, Chainlink Labs and Seoul National University's blockchain research group, Decipher, invited Korea's largest web3 VC, Hashed, alongside web3 research and data platform Xangle and blockchain security platform Certik, to participate in a series of panel discussions about use cases for PoR. 
"After the bankruptcy of FTX, the community got curious about Proof of Reserve and why we need it in the future," Chainlink South Korea Community Manager, Nicky Kang, told Chainlink Today.
She said the event, which was open to the general public as well as Seoul University students and professors, created a much-needed forum for the South Korean crypto community to discuss the industry's recent "string of disappointments" and learn more about how Chainlink's decentralized infrastructure brings essential transparency to the blockchain space.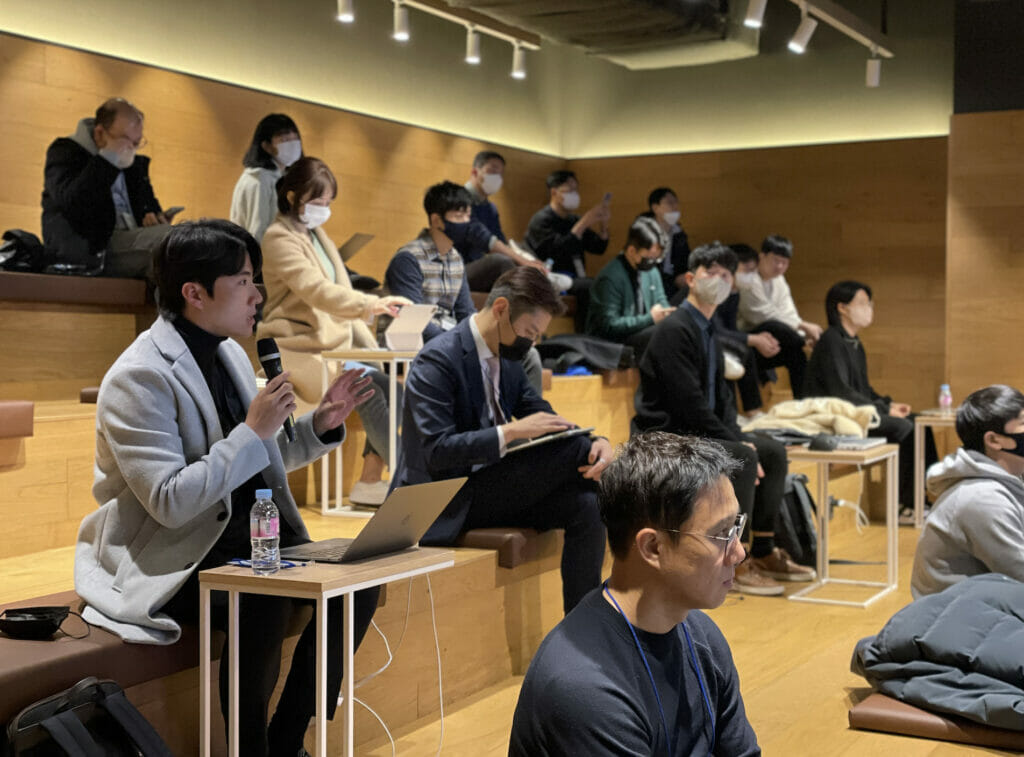 "This event was the first time industry leaders gathered in person in South Korea to discuss this sensitive topic," Kang explained. "The panelists all agreed that now is the time to talk about this issue in public, and the community was also waiting for this kind of event."
She believes the panels' educational content affirmed Chainlink's position as a thought leader in the South Korean blockchain industry. "We got the most questions related to the stability of the PoR solution and how it could make our industry better in the future," she said.
According to Kang, the South Korean Chainlink community is always eager to learn more about web3 technology and Chainlink community advocates are committed to organizing frequent local events. Next up in South Korea: Xangle and Hanwha Group, one of the country's largest business conglomerates, are sponsoring Chainlink to host a full-day oracle event in January.
"The community loves to hear and learn opinions from industry leaders, especially in person," Kang said. "My advocates and I always do our best to invite the best panelists to fulfill the community's needs."