Chainlink Labs Chief Product Officer Kemal El Moujahid recently extolled Chainlink's decentralized services as "superpowers" enabling the world's 30 million developers to build web3. Chainlink Labs is also supporting the next generation of developers at top universities, such as Seoul National University, where students recently gathered to learn how Chainlink Proof of Reserve brings essential transparency to the blockchain space.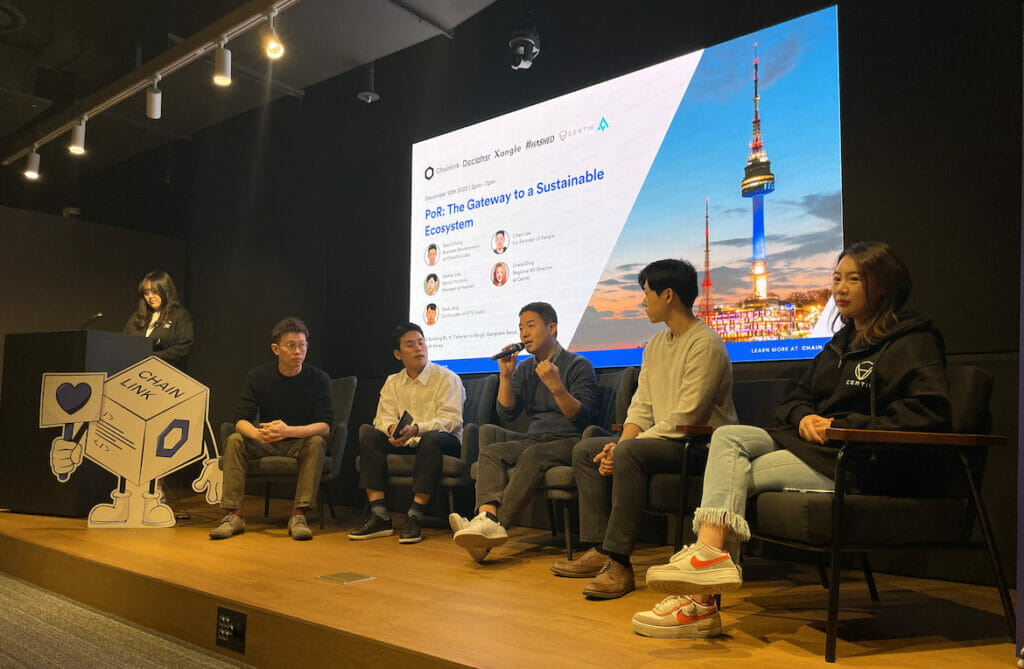 After a recent Chainlink Bootcamp event at Singapore Management University, Chainlink Labs' Chuhan Zhang hosted a Web3 Marketing Masterminds (W3MM) webinar discussion with University of Westminster fintech lecturer, Dr. Hui Gong; Hong Kong PolyU Blockchain Club core contributor, Leaf; and College DAO core lead, Joshua Sum, to examine how university students are learning about and embracing blockchain technology around the world. 
Leaf said students at The Hong Kong Polytechnic University (PolyU), which topped CoinDesk's Best Universities for Blockchain last year, can take a number of introductory to advanced courses on various blockchain topics and attend university-sponsored events and workshops connecting students with industry experts.
Students also have the opportunity to participate in blockchain-related research projects.
"There are many professors and researchers at the university who are actively engaged in exploring the potentials of decentralized technologies and students are encouraged to collaborate with them," she said.
Joshua Sum said he, like many college students, cultivated an interest in blockchain through exposure to internships as well as virtual information-sharing and event platforms like Twitter Spaces and Hopin.
"I think it's mostly a very organic way of learning," he said.
Sum created College DAO to better connect the web3 industry with college campuses around the globe.
"We always say that college students are the future of the blockchain industry but how do we actually engage them or how do we actually loop them into the conversation so that they are part of building?" he said.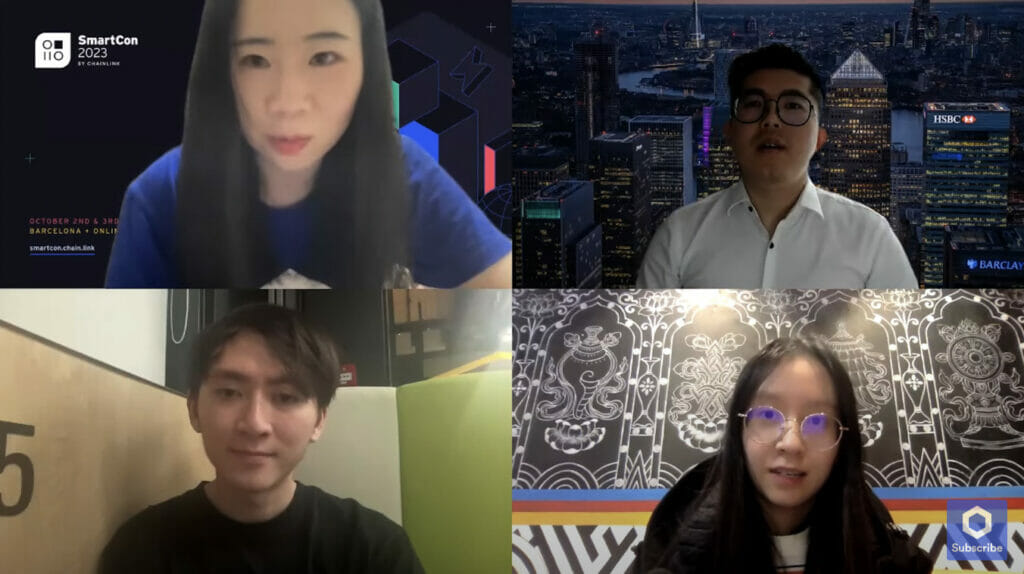 Students can get involved with College DAO through social channels like Telegram and Discord. The organization is currently working with international web3 conferences to grant students free admission.
"I personally learned a lot at my first conference, so if we could bring that kind of experience for students to get free tickets for conferences, that's what we try to do," Sum said.
College DAO is also in the midst of its 2023 "Twitter Tour" of U.S. colleges, during which blockchain clubs host roundtable discussions with top industry players on Twitter Spaces each week. Sum said these events also showcase some of the "cutting-edge technology" students are building on campus.
"We're always working with companies to get projects to give to student teams so that they can have hands-on experience building a product feature that maybe the company doesn't want to dedicate a full team to go and build," Sum explained. "That's where students can come and get hands-on experience and maybe companies might hire them directly from the team that they're building with."
Dr. Hui Gong, who teaches courses on theory and practical applications of blockchain technology including Chainlink oracles at the Westminster Business School, emphasized the importance of cultivating students' blockchain knowledge amid groundbreaking advancements like strong AI.
Echoing Chainlink co-founder Sergey Nazarov's belief in blockchains as the best defense against adversarial AI, Gong said, "In the era of strong AI, blockchain will not only survive but also rapidly develop as a coexistent industry."
Fortunately, as College DAO plans to host events throughout the UK, India, Korea, Japan, Vietnam, Thailand, and Hong Kong, Sum sees student interest rising to meet society's demand.
"I have full confidence and full faith that college students, when we love something, when we are interested, we will chase it down all the way," he said.
Watch the full W3MM webinar discussion.