SmartCon 2022 is just four weeks away. The event will feature over 100 industry-leading speakers and panelists, including FTX founder, Sam Bankman-Fried; former Google CEO and Executive Chairman at Steel Perlot, Eric Schmidt; former Coinbase CTO, Balaji Srinivasan; and Chainlink co-founder Sergey Nazarov, who took to Twitter Spaces last week for a virtual town hall.
Nazarov thanked the Chainlink community for their role in accelerating the global shift toward a world powered by cryptographic truth.
"I think it is very important that we have a vocal and positive community that understands what we're doing and understands what a world powered by cryptographic truth means," he said. "Because once enough people believe in a societal shift towards something such as a world powered by cryptographic truth, it starts to happen faster."
Nazarov also elaborated on how Chainlink's position as the industry-standard decentralized oracle network paves the way for Chainlink Economics 2.0, the network's next phase of evolution through which it becomes an economically sustainable standard that grows alongside the industries it supports and secures.
This year's SmartCon will host the first-ever Chainlink Hacker House, a free, in-person event in New York City on September 30, 2022. 100 top developers will be chosen from a pool of applicants to participate in the event's community-led sessions and technical workshops based on the ultimate 32-hour smart contract development course from Chainlink Labs' Lead Developer Advocate, Patrick Collins.
August was an exciting month for MoonDAO, whose first DAO-selected and sponsored astronaut, YouTube star Coby Cotton, completed a successful space flight aboard Blue Origin. MoonDAO co-founder Pablo Moncada-Larrotiz​ told Chainlink Today that Cotton's trip sets an exciting precedent for the DAO's next sponsored astronaut, who was chosen through a publicly auditable drawing powered by Chainlink VRF.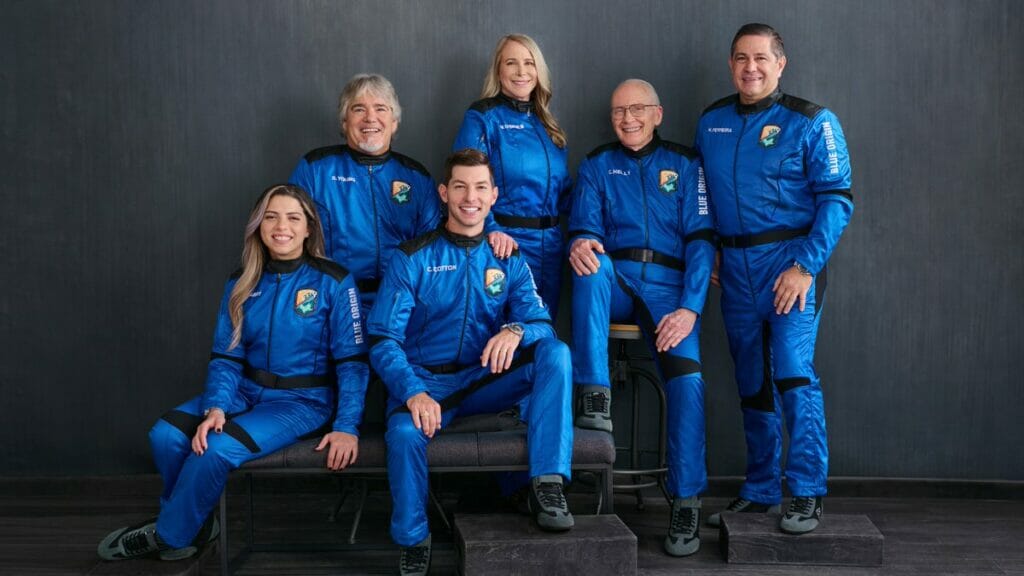 "Coby's selection shows the democratic voting power of a DAO, and our next Chainlink VRF-selected astronaut demonstrates the verifiably random and decentralized power of a DAO," Moncada-Larrotiz​ said.
August was also an exciting month for Metis Andromeda's layer-2, which initiated its next phase of growth by natively integrating Chainlink Price Feeds. "I'm extremely thrilled about the Chainlink Price Feeds integration because it is the cornerstone of our DeFi ecosystem on Metis," Yuan Su, Metis co-founder and CTO, told Chainlink Today.
A few days after the announcement, Metis' CEO, Elena Sinelnikova, and Head of Investor Relations, Natalia Ameline, joined Chainlink Labs' Michael Robinson at ETHToronto for a fireside chat about Chainlink's role in Metis' solution to the blockchain trilemma.
"It all starts with infrastructure," Ameline said, calling Metis' Chainlink integration a "stepping stone" to Metis' vision of building the backbone of the web3 economy by prioritizing decentralized technology.
Among 78 new integrations in the Chainlink ecosystem this August are Tulip Protocol's integration of Chainlink Price Feeds to help secure its yield aggregation platform, Swingby's integration of Chainlink PoR to help secure its SkyBridge trustless bridge protocol, and KyberSwap's integration of Chainlink Price Feeds to support its native token and distribute DAO rewards.
We're gearing up for a monumental September at Chainlink Today. Stay tuned for our exclusive coverage of SmartCon 2022 by following Chainlink Today on Twitter and stay up-to-date on the latest SmartCon 2022 news by visiting the official website and following Chainlink on Twitter and YouTube.
Check out the entire Chainlink ecosystem in one place.