This week, Chainlink Labs announced that former Google CEO Eric Schmidt, who joined Chainlink Labs as a strategic advisor last December, will speak at SmartCon 2022 alongside Chainlink co-founder Sergey Nazarov, Chainlink Labs' Chief Scientist Ari Juels, and Chainlink Labs' Chief Research Officer, former Diem CTO Dahlia Malkhi, with more speakers being announced soon.
SmartCon is the world's premier web3 conference featuring hundreds of international speakers and panelists representing top DeFi protocols, dynamic NFT projects, layer-1 and layer-2 blockchains, parametric insurance providers, and top academics and researchers in the blockchain space. With global Covid restrictions relaxing, this year's conference will take place virtually and in-person for the first time, with two full days of onsite events happening September 28th and 29th in New York City.
Rory Piant, Director of Community at Chainlink Labs, told Chainlink Today that this year's conference marks a long-awaited milestone for the Chainlink community, known for its passionate and enthusiastic engagement on social media.
"At SmartCon 2022, the community can connect with other community members and directly engage with the builders of web3 for the first time," he said. 
Those who wish to attend SmartCon 2022 in person can register here to be notified when tickets go on sale. Attendees can also check the website to stay up-to-date on the conference's schedule of panels, AMAs, networking and social events, in addition to the growing list of featured speakers.
Chainlink Labs' strategic advisors include former Coinbase CTO Balaji Srinivasan, whose virtual keynote on the global paradigm shift from a flawed "fiat information" model to a "cryptoinformation" model enabled by Chainlink's decentralized oracles was a highlight of last year's SmartCon. As the newest advisor guiding Chainlink's scaling strategy, Schmidt, who scaled Google's growth from 2001 to 2011 including a $23 billion IPO, is already one of the most anticipated speakers of SmartCon 2022.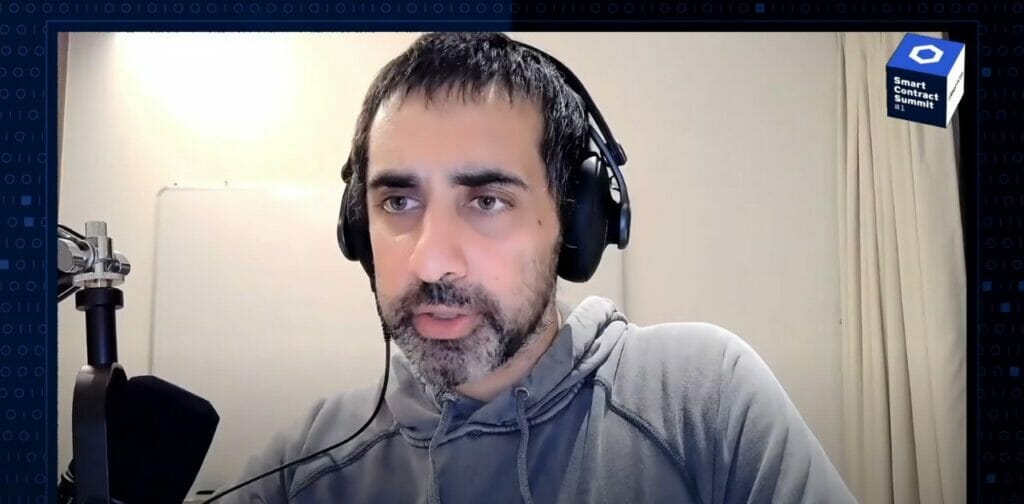 In an official statement upon joining Chainlink Labs, Schmidt said, "Chainlink is a secret ingredient to unlocking the potential of smart contract platforms and revolutionizing business and society. I am excited to be helping the Chainlink Labs team build a world powered by truth."
Chainlink co-founder Sergey Nazarov, who announced Chainlink's inter-blockchain communications standard, Cross-Chain Interoperability Protocol (CCIP), at last year's SmartCon, said Schmidt will play a vital role in bringing CCIP to mainstream adoption, enabling a fully interoperable multichain world.
"Eric's experience and insights around building global software platforms for next-generation innovation will be invaluable as we help developers and institutions usher in a new age of economic fairness and transparency."
To learn more, visit the SmartCon 2022 website.