April was a star-studded month for Chainlink. On the heels of the acclaimed autobiographical documentary, Val, and just months before the long-awaited Top Gun sequel, actor Val Kilmer kicked off the genesis mint of his God Panel NFT collection powered by Chainlink VRF.
The generative NFT project begins with Kilmer's original artwork. Each NFT is a unique visual meditation on the word "God" that invites future artists to create derivative pieces. Kilmer told Chainlink Today that Chainlink VRF provides the fairness and transparency that's vital to his vision. 
"There must be equal opportunity for all who participate. Chainlink ensures that the pieces are truly random, and that each person who mints has a fair shot to get a legendary or iconic piece," he said.
The collection is part of Kilmer's virtual art community, Kamp Kilmer, conceived as a sacred space where artists can collaborate without limits. Having survived a painful battle with throat cancer that limited his mobility and damaged his speaking voice, Kilmer told Chainlink Today that the burgeoning web3 world is "especially pertinent" to him.
"The metaverse enables me to create and collaborate with others without the constraints of space and time," he said, describing NFTs as "a mechanism to disrupt traditional norms and constructs in the art, film, music, and publishing worlds."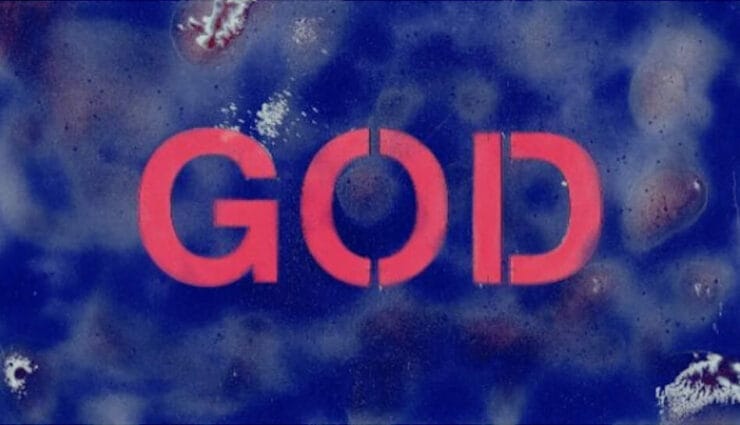 Developers are hard at work building web3 from the ground up at the Chainlink 2022 Spring Hackathon, which kicked off April 22nd. During the event's opening ceremony, Chainlink co-founder Sergey Nazarov praised participants for "taking the leap" and entering what he considers the "world's biggest arena."
"We find ourselves in the arena where all of the world's value is being reconsidered," he said, emphasizing the limitations of web2 and the "hundreds of trillions in value" that may be reformatted as cryptocurrency "if the world continues to fail people" through inflation and unfulfilled institutional promises.
"What our industry is saying is that you can have a cryptographically guaranteed deal about everything," he elaborated. "You don't need to rely on the word of institutions; you only need to rely on encryption."
Spring Hackathon participants are vying for $530,000 in prizes across more than a dozen categories. Nazarov said new Chainlink services – such as Keepers, which went live on mainnet last summer – will enable entirely new use cases for smart contracts that "weren't possible even a year ago."
Among 60 new additions to the Chainlink ecosystem are V2E platform Cratos, which integrated Chainlink Keepers to automate token vesting for its 300K users; Ethereum-based DeFi platform Notional Finance, which integrated Chainlink Price Feeds to calculate collateralization ratios that trigger liquidations; and NFT gaming ecosystem Project: Pigeon, which integrated Chainlink VRF to fuel "phygital" NFT experiences.
Rounding out the month of April, Truflation announced that it won a $100,000 investment from former Coinbase CTO Balaji Srinivasan and a $100,000 Chainlink grant for creating the best decentralized inflation index. The crypto-native project integrated Chainlink in January to bring its custom U.S. inflation data on-chain as the country's inflation hit a 40-year high.
Truflation's team told Chainlink Today that their goal to provide the most objective, decentralized, current inflation data was inspired by Sergey Nazarov's idea of a cryptographic truth machine, saying, "We are thrilled to be a part of the Chainlink ecosystem; they are a leader in the oracle market but also have an incredible vision and mission to support that."
Check out the entire Chainlink ecosystem in one place.