May was a busy month for projects in the Chainlink Ecosystem that expanded their use of Chainlink's web3 infrastructure such as Automation. Ethereum's scalable L2, Optimism, integrated Automation to accelerate the growth of its DeFi ecosystem, while Aave, one of the world's largest decentralized liquidity protocols, integrated Automation to boost the efficiency of its governance processes.
Chainlink Proof of Reserve (PoR) continues to gain adoption as a new minimum standard for cryptographically proving collateralization of on-chain assets by cross-chain or off-chain assets in near real time. Noncustodial Ethereum liquid staking pool Swell recently integrated PoR to ensure its swETH tokens are fully collateralized by staked ETH. In an interview with Chainlink Today, Swell's team said PoR is essential to operating from DeFi's ethos "Don't trust, verify."
Back in March, Chainlink launched Chainlink Functions, a serverless web3 development platform for seamlessly connecting smart contracts to any web2 API. In May, Avalanche integrated Functions on Fuji testnet to simplify developers' ability to connect web3 apps with web2 data sources such as Amazon Web Services, Meta, and the Associated Press. Chainlink Labs Chief Product Officer Kemal El Moujahid said the integration is poised to unlock a "new frontier of exciting capabilities and applications."
Prominent web3 infrastructure provider Coinbase Cloud announced that it will join the growing list of global enterprises – including Deutsche Telekom, Swisscom, the Associated Press, and AccuWeather – that are operating their own Chainlink nodes. Coinbase Cloud group product manager Kai Zhao said becoming a Chainlink node operator is a milestone for Coinbase Cloud in building a "more decentralized and trustworthy future" for the blockchain industry.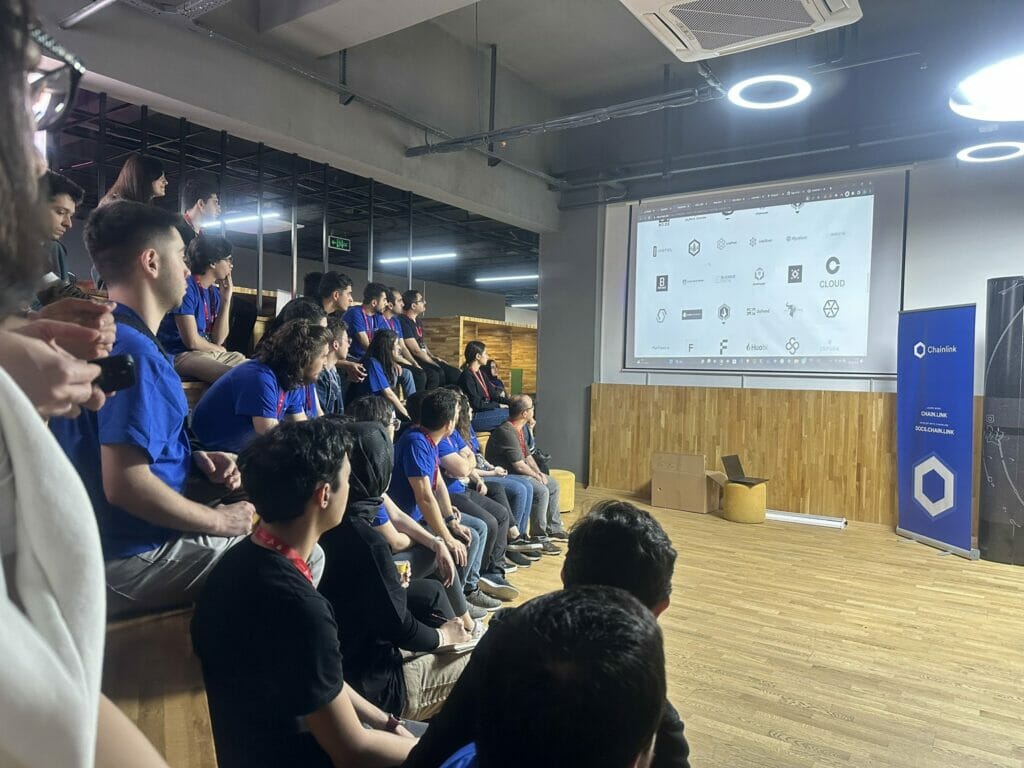 This month, over 100 developers gathered at a 30-hour in-person Chainlink Spring Hackathon preparation event organized by Chainlink Turkey. Participants met teammates and learned from web3 experts representing Chainlink Labs, BNB Chain, Cyfrin, Ethereum, Solana Foundation, OpenPad, and DATS Project, while successfully building more than a dozen projects that will go on to compete for over $450k in prizes at the 2023 Chainlink Spring Hackathon.
May 30th marked four years since Chainlink's mainnet launch. To celebrate its anniversary, Chainlink released a new episode of the Block Stories docuseries featuring Chainlink co-founders Sergey Nazarov and Steve Ellis. The two reflected on Chainlink's evolution to become web3's leading decentralized oracle network, enabling more than $7.7 trillion in transaction value throughout the smart contract economy.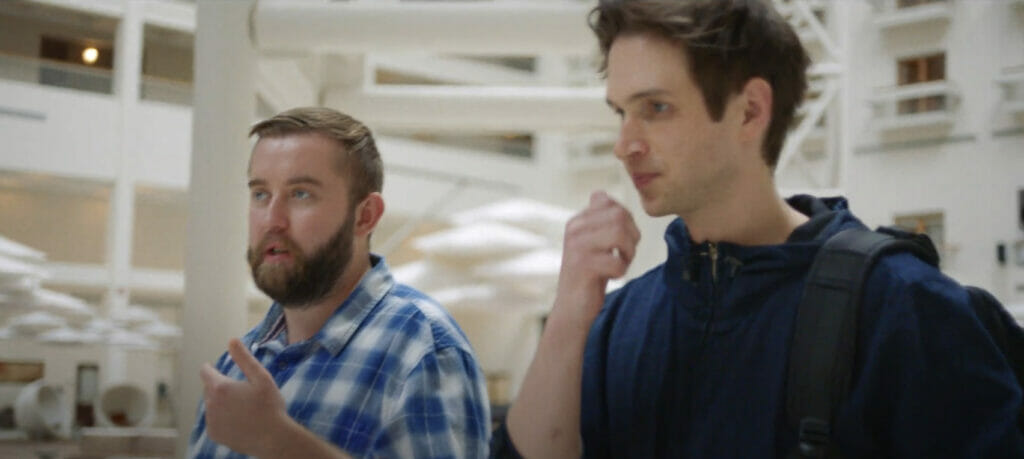 Ellis and Nazarov distilled Chainlink's ultimate goal to facilitate a world powered by cryptographic truth instead of trust in flimsy paper promises that are too easily broken by brands and institutions.
"There are many signs, if you look around, of degrading trust in traditional institutions," Ellis said. "You can see it in media, in government, financial policy – there are places where people are not keeping their promises."
"Our technology allows people to form relationships without the need to put your faith in anyone's promises, because once you cryptographically commit to something, you're not relying on promises; you're relying on mathematics," Nazarov explained. "The infrastructure we make isn't a nicety. It's a necessity."
View the entire Chainlink ecosystem in one place.