Last week, more than 10,000 cryptocurrency and blockchain professionals from around the world attended CoinDesk's 2021 Consensus virtual conference, where Chainlink Co-Founder Sergey Nazarov spoke about the future of hybrid smart contracts outlined in the Chainlink 2.0 whitepaper. Nazarov homed in on how hybrid smart contracts can soften and even reverse the negative impacts of climate change by mitigating risk in emerging markets and incentivizing regenerative agriculture.
Nazarov also illustrated how Chainlink's decentralized oracle networks (DONs) are expanding beyond the provision of highly reliable, tamper-proof data to the provision of increasingly advanced computations that reduce cost and privacy concerns, as well as services like Proof of Reserve, which creates new opportunities for cross-chain diversification within the entire DeFi ecosystem.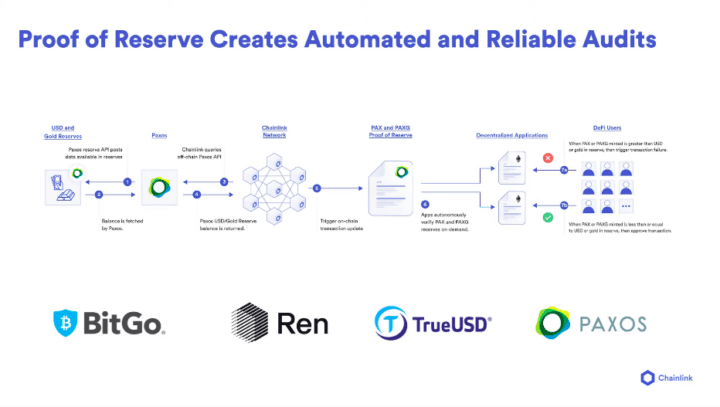 This means that a Chainlink DON can contain multiple inputs that prove the status of a wide variety of assets to a smart contract. "The reason that this is important is because the global financial system basically right now depends on in-person audits for assessing the exact same things," Nazarov said.
"But those in-person audits have a number of failure scenarios," Nazarov continued. "The human aspect and the lack of cryptographic proof make it very difficult to prove things about the world in a reliable way." On the other hand, services like Proof of Reserve that enable smart contracts to perform fast, cryptographically guaranteed audits allow the world to work in "a predictable and reliable way" without having to rely on a system of "people-based" processes.
"The movement to a cryptographically guaranteed world from a people-guaranteed world is, I think, a colossal shift, which will only become more important as existing systems that propose to solve problems don't solve those problems," Nazarov said.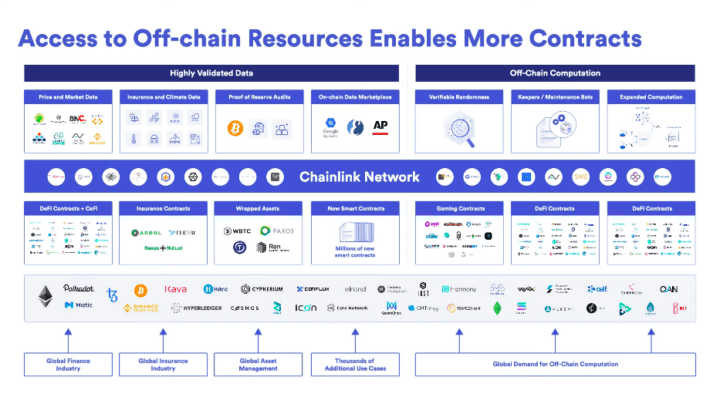 Chainlink is already seeing instances of a hybrid smart contract integrating multiple DONs as well as computation that reduces cost and privacy concerns. In the future, Nazarov believes a hybrid smart contract will consist of multiple pieces of smart contract code that exist simultaneously on multiple chains, as well as a collection of different decentralized services that combine to form a more advanced hybrid smart contract.
"Those more advanced smart contracts will live in a highly interoperable universe of other smart contracts that are then composable into more and more and more advanced use cases in permissionless, very rapid ways," Nazarov said. "I think that's the future that we're all very excited about and that the Chainlink network is extremely excited about moving towards."
Watch Sergey Nazarov's full presentation at the 2021 Consensus virtual conference.