The Covid-19 pandemic highlighted a number of systemic flaws in most of the world's major industries and the insurance industry is no exception. Six months into the global economic shutdown, hundreds of American businesses – from small mom-and-pop restaurants to a major NBA team – had sued their insurers for failing to pay business interruption claims, resulting in losses that forced retailers like Century 21 to file for bankruptcy.
The problem is that business interruption policies – like all traditional insurance policies – include very specific language that is subject to interpretation by the insurer. As the New York Times noted, many business interruption policies will only pay a claim if a business sustains "direct physical damage." But the meaning of "direct physical damage" is surprisingly subjective.
Many traditional insurers still assess claims and determine settlements through the discretion of human loss adjusters who introduce varying degrees of uncertainty and subjectivity to the process. While this may not be a serious issue in relatively wealthy, dense population centers like New York City or London, it can be a matter of life or death for poorer populations in developing nations and geographically expansive domains.
Parametric insurance is a relatively new solution to protect against unpredictable catastrophic events by guaranteeing a direct payout in response to a predefined "triggering event" using third party data measuring wind, rainfall, sea levels, etc. For example, once the sea level rises above a predetermined threshold, it would trigger a direct payment to the policyholder without the need for the traditional claims process.
Parametric protection achieves its ideal form when it leverages blockchain, machine learning and artificial intelligence (AI) to make coverage as simple, transparent and accessible as possible. Arbol is a coverage platform providing businesses of any size and location the ability to cover external risks, such as unexpected weather, using objective data. Customers can leverage Arbol's on-chain weather data – rainfall, temperature, snowfall, etc. – to create a custom coverage program, which settles automatically when data indicates a loss.
Arbol's policy details are encoded in smart contracts and priced using an AI underwriter. After events such as excess rainfall or abnormally low temperatures, smart contracts trigger a rapid payout to policyholders. This eliminates the subjectivity and uncertainty inherent to the traditional claims process by tying payouts to objective datasets, while making coverage more readily accessible to farms and businesses in regions of the world where traditional insurers don't usually operate.
Arbol utilizes self-executing smart contracts and a decentralized infrastructure of immutable and trustworthy climate data to create certain guarantees for the user that don't exist with traditional insurers. After a tremendous amount of weather data modeling, the Arbol team recently tokenized its on-chain climate data into an independent, decentralized marketplace for climate data, forecasts and models called dClimate, which leverages Chainlink's oracle network for retrieving climate data and validating associated skill scores on-chain.
The Arbol team said its integration with Chainlink as the most stable and trustworthy oracle network is fundamental to its smart contracts:
"We were privileged to be able to partner with Chainlink in August of last year to offer the world's first live, in-production weather coverage product built on blockchain. Chainlink will become a more substantial component of our infrastructure as we look to broaden the adoption of well-structured, data-driven parametric products and offer these products to more farmers and businesses around the world."
Historically, insurance has been something everybody needs but nobody likes. Today, blockchain technology and oracles have the potential to transform insurance into a life-changing tool that helps businesses around the world grow and prosper, unencumbered by external risk.
"Arbol seeks to expand access to well-structured, data-driven parametric products for industries and regions that are currently underserved. It is estimated that more than $1 trillion of the world's crops are uninsured, demonstrating the need for parametric financial instruments that are scalable and easy to use," said Arbol's Founder and CEO, Sid Jha.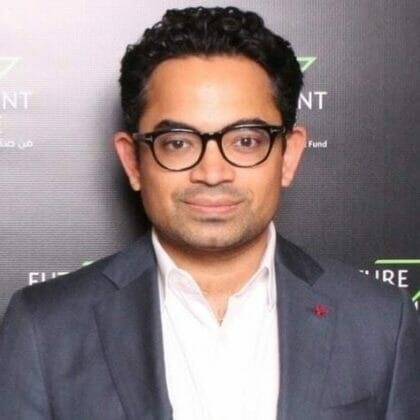 The coverage Arbol can provide across sectors is full of compelling real-world examples. In agriculture, farmers can get paid if there's too much or too little rainfall in their area, while physical sensors on farms can read actual crop output so that farmers are paid if output is reduced. In energy industries, wind farm operators can get paid when wind speeds are too low, helping offset loss of revenue for their turbines, while natural gas producers can offset losses from having to shut wells in cold weather, as recently happened in Texas.
Jha said Chainlink oracles will help drive new vital use cases for people who need protection the most. "Using datasets that are global and working with companies like Chainlink allows us to deploy our products in regions where many farmers and growers don't currently have access to adequate coverage options. Having Chainlink as our trusted oracle solution allows us to offer coverage to anybody with an internet connection, anywhere in the world."
To learn more about Arbol, check out their Twitter, LinkedIn, YouTube, Medium, GitHub and Facebook