Wolfgang Beltracchi, the world-famous art forger who sold a reported €100 million in counterfeit paintings impersonating renowned artists like Max Ernst, Heinrich Campendonk and Fernand Léger, is adopting a new air of authenticity by launching his own NFT collection.
After his release from a three-year prison term in 2015, Beltracchi was all but buried by the mainstream art world, until he discovered he could sell his own authenticated work on the blockchain.
Beltracchi partnered with Hashmasks, the digital art collective behind a 16,000-piece NFT collection of abstract portraits that sold for $9 million at the beginning of the year, to produce The Greats, an NFT collection of 4,608 different renditions of Salvator Mundi, the most expensive painting ever sold at $450 million. Popularly attributed to Leonardo da Vinci, Salvator Mundi's exact origins are controversial; in an ironic twist, Beltracchi's renditions of the famous work will be verifiably authenticated on the Ethereum blockchain.
Hashmasks' founder, known as Hansen, told Chainlink Today that distributing Beltracchi's work as NFTs is more than a comment on what the art world accepts as authentic; it also upends traditional limits on which artists receive a platform for their work. "This is particularly relevant for an artist like Beltracchi, who is otherwise barred from every museum, gallery, and auction house," Hansen said.
He believes Beltracchi views the advent of blockchain as a fundamental turning point for the art market, which, Hansen said, "is in dire need of change, especially in terms of provenance and transparency, two problems easily solvable by Ethereum."
Transitioning to a digital NFT artist also marks a philosophical shift in 70-year-old Beltracchi's career. "It preserves his work in a way that was never possible before and also demonstrates his ability to be at the forefront of disruption in the art world," Hansen said.
He explained The Greats as a journey through art history that ultimately generates a new medium by combining "old painting mastery and modern blockchain technology." Each of Beltracchi's NFTs is created using the signature techniques of legends like Vincent van Gogh, Salvador Dali and Pablo Picasso, then digitally assembled with photography and graphic design components to capture the limitless possibilities of modern art.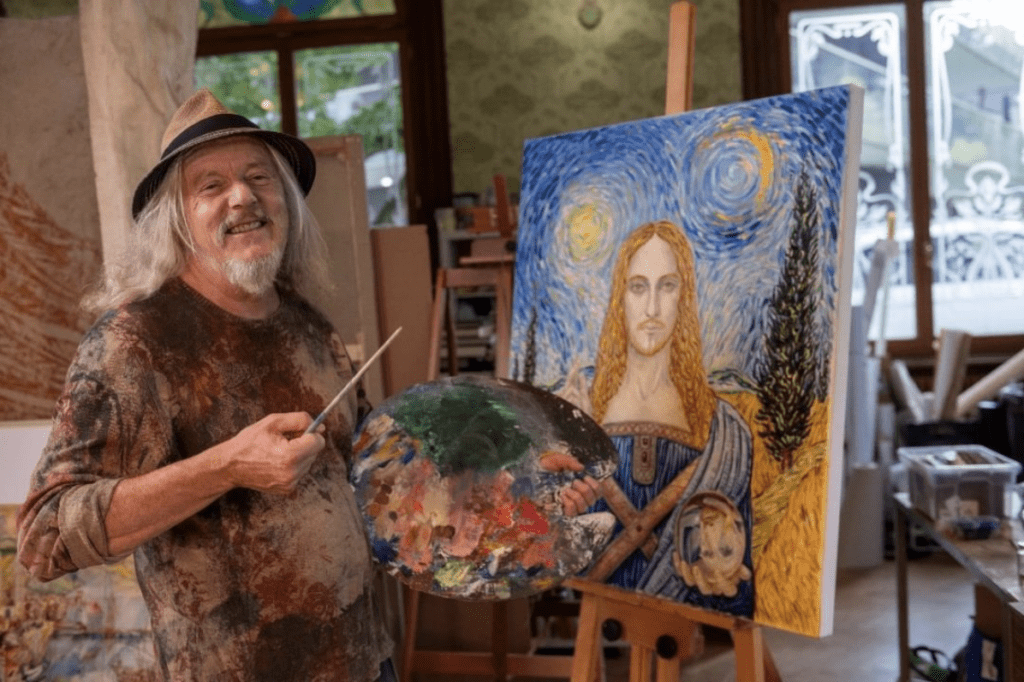 Only a few of Beltracchi's original NFTs have so far been revealed, with the full collection set to go on sale in the next two weeks. Hansen said the sale, whereby each NFT is randomly minted, is yet another breach with the elite art world, where only a select few have the opportunity to own the rarest collectibles. To ensure each NFT is randomly distributed and buyers have no control over which painting they receive, the project is integrating Chainlink's Verifiable Random Function (VRF).
"People want a fair chance at getting one of the rarest artworks," Hansen said. "With Chainlink VRF, no one – not even a malicious miner – can cheat the random sales mechanism. We believe that this should be a new industry standard."
To learn more about The Greats, visit the project's website, Twitter, Telegram and Discord, and Instagram.