After co-founding Mintable – Ethereum's first NFT no-code minting solution – in 2018, Pixelcraft Studios COO Jesse Johnson set his sights on creating 100% on-chain, dynamic NFTs. His pursuit gave rise to the popular community-owned blockchain game Aavegotchi, which uses Chainlink VRF to randomly generate cryptographically unique collectible ghost NFTs (Aavegotchis) that populate its decentralized "Gotchiverse."
Back in April, he told Chainlink Today, "The degree to which an NFT is on-chain is one of the most important points to consider when assessing one's ability for longevity, and the market will only come to recognize this more and more." Today, as conversations about the metaverse burst into mainstream consciousness, the value of on-chain NFTs with unlimited utility beyond their native platforms is increasingly apparent.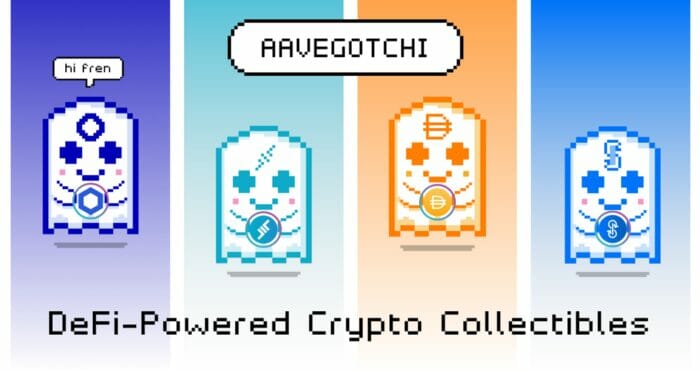 As 2021 – which could be deemed the Year of NFTs – comes to a close, Chainlink Today caught up with Johnson to get his take on the true shape of the metaverse and where we're at on the path to finding our truly autonomous digital identities.
"What separates the metaverse from all the online games that have come before is the immutable property rights that blockchain unlocks," Johnson said. "Equally important: the metaverse isn't a single platform, but an amalgamation of many games, social networks and virtual worlds that together offer us a digitally-based second life."
If you think all of that sounds far away, you might be right, but if you're waiting around for the metaverse to suddenly blink into existence, Johnson would say you've missed the past decade of innovation.
"When the metaverse comes up at dinner parties, it always defaults to comparisons to The Matrix and Ready Player One," he said. "Some will say such a scenario is impossible and others will counter that it is inevitable. The truth is, the metaverse already exists now, only in a much more primitive form."
The way he sees it, you don't need a VR headset to enter today's "browser-friendly" metaverse comprising virtual worlds like Cryptovoxels and Gotchiverse, NFT tribes like Bored Ape Yacht Club And CryptoPunks, and communication channels like Telegram and Discord.
And while the future of the metaverse is, in many ways, inconceivable – its origins are clear.
"Bitcoin, smart contracts and NFTs have laid the foundation for a true metaverse to finally take root and evolve unlike anything we've seen before," Johnson said.
Even if the metaverse exceeds our wildest dreams, he believes its essence stems from human nature. "If humanity is only two things, it is creative and expansionist," he said. The metaverse will grow in all directions at once and offer a variety of digital lifestyles far beyond what we experience in real life."
To learn more about Aavegotchi, visit their website, Twitter, Discord, Wiki, Medium, Telegram and Reddit.