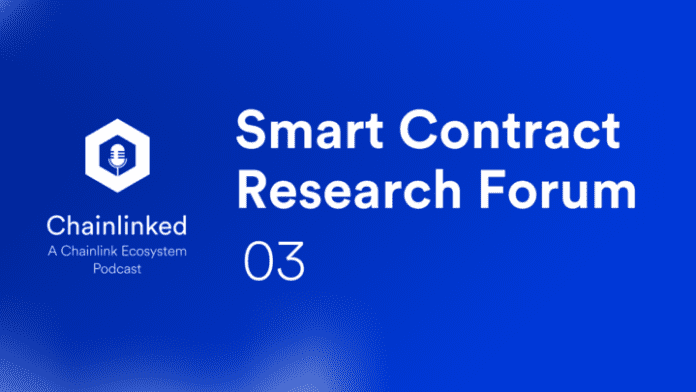 Smart Contract Research Forum (SCRF) aims to bridge the gaps between academic and industry researchers, engineers, and protocol developers from a diverse set of disciplines. Co-founder Rich Brown joins Chainlinked to talk about the outsized impact that SCRF will have on long-term progress in blockchain and decentralized systems.
SmartCon emcees Mike Zacharski and Lauren Halstead join Chainlinked to discuss some of the many impactful moments from SmartCon #1 and give a backstage look at how an event like SmartCon comes to life.
As a special treat for SmartCon fans, we found the intermission music. Send your remixes please!
SmartCon #1 Playlist: https://www.youtube.com/playlist?list=PLVP9aGDn-X0RO9JXbc8ayQtIp_DyhlA9s
SCRF: https://www.smartcontractresearch.org/
Lauren Halstead: https://twitter.com/halsteady
Mike Zacharski: https://twitter.com/MichaelZski
Chainlink Today: https://twitter.com/ChainlinkToday
Andy Boyan: https://twitter.com/andyboyan