This week, AccuWeather, the world's most accurate weather source, announced the launch of its own official Chainlink node to deliver its critical weather insights on-chain. AccuWeather's Director of Flagship Products, Matthew Vitebsky, told Chainlink Today that the news "ushers in a new era" for the nearly sixty-year-old organization.
Today, AccuWeather's Business Development Senior Vice President, Paul Lentz, appeared on Coindesk TV to put AccuWeather's Chainlink node into historical context and share current and future on-chain applications of its highly reliable weather and climate data.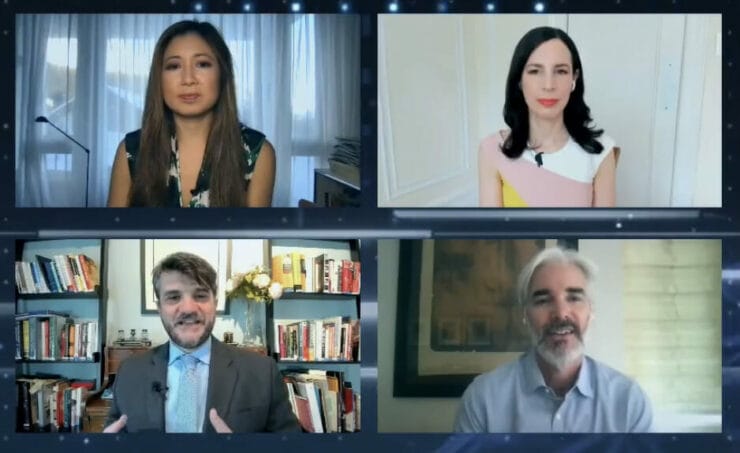 "This is part of a natural evolution that AccuWeather needs to take," Lentz said. "We're very excited to take it as well, because it's another way to reach another audience via a really important new mechanism in the marketplace."
Blockchain-based applications can now leverage AccuWeather's data to build smart contracts that automatically trigger based on weather conditions. Parametric microinsurance products are a primary use case. For example, regional precipitation data can be used to automatically trigger payouts to policyholders if rainfall is above or below a predetermined volume over a predetermined period of time.
"When people are building these contracts that automatically pay out and automatically leverage the data provided, they need to have a highly reliable source of that information," Lentz explained. "AccuWeather's been doing this for 60 years and was the first to develop this commercial weather entity."
AccuWeather was founded in 1962 by Dr. Joel N. Myers, who became known as the "father of modern commercial meteorology." Lentz described AccuWeather's first models: snow forecasts which Myers used to draw by hand and deliver to ski resorts.
"We've evolved a lot over that time," Lentz said. Today, AccuWeather's API delivers billions of calls each day to support websites and mobile devices worldwide. "We work with a number of major financial institutions to provide them with extremely long-range forecasts built on our extensive models that look at crop futures – and they are building their own models based on our weather forecast models."
Lentz spoke to "hundreds of different data elements related to weather" that can be used by virtually limitless industries and applications. For example, pharma companies may have interest in leveraging AccuWeather's pollen indexes. He said he sees the need for AccuWeather's on-chain data increasing as climate change results in more unexpected and catastrophic weather events.
"The implications of climate change on local and hyperlocal climate, and the change that occurs in just our weather experiences, I think is going to bring a heightened focus on ways you can try to leverage this information to forecast whatever your business might be going for."